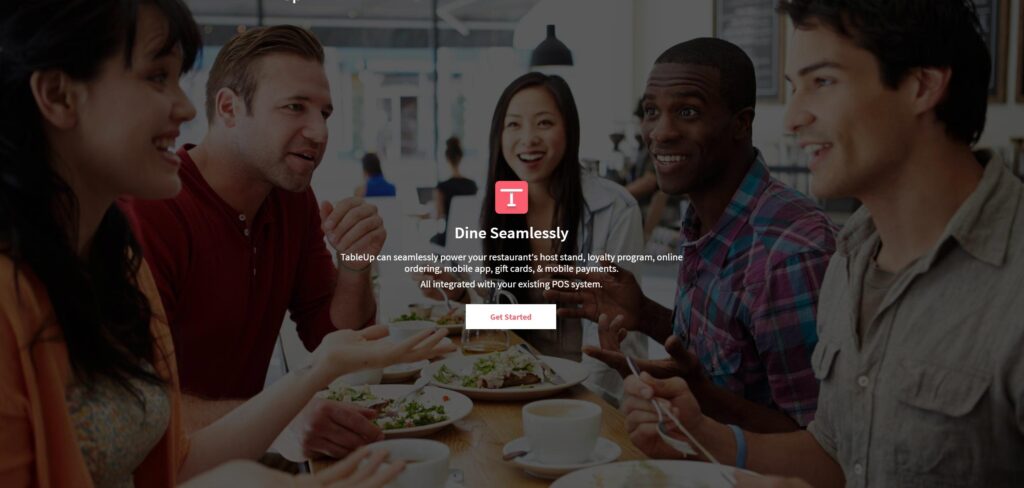 TableUp was making a push to coincide with new funding to build their client portfolio. While the existing website served as a reasonable landing page, it neither engaged visitors to take action, nor presented the current benefits of their products to potential customers.
The site also had elements of older branding and needed to be updated to match. The colors, icons, and illustrations were are being refreshed by their internal design team and those needed to be translated into a responsive web design that gave site visitors an easy and targeted impression of how TableUp could help them with the challenges of running both the front and back of house functions of restaurants.
We sat down with the TableUp marketing and design teams and began to understand the pillars of their approach. Working with a company that had both of these functions in-house meant that we needed to quickly understand their business needs and the reasons they chose for solving them.
From there, we discussed the various ways to present the designs within their proposed web pages and how to enable a smooth user experience regardless of device. We assisted in re-ordering illustrations so they would display well on mobile devices while maintaining good transitions for various screen sizes. We also wanted to deliver a quick loading site so visitors were not affected by mobile bandwidth.
We also found that TableUp truly wanted to create integrations within the site that would support their other marketing efforts and sales funnel. In other words, the site needed to raise the ante on the role it played in lead capture and conversion. They had an idea for just this concept – an on-page calculator for potential customer value.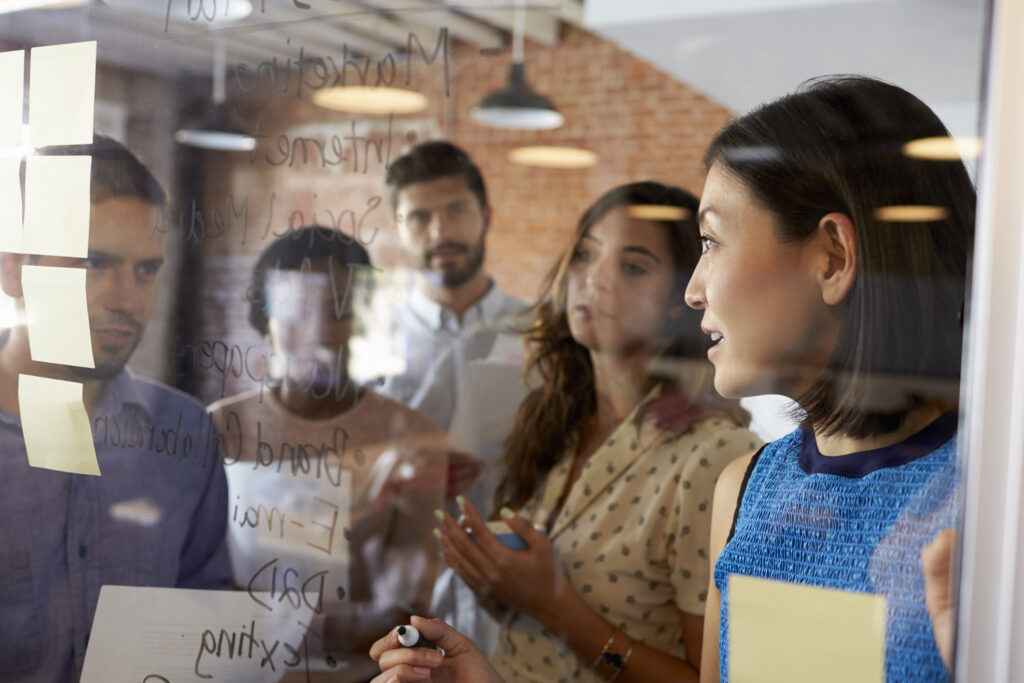 The members of TableUp's design team already had some experience with web page layout and the nature of responsive design elements. The designs had a lot of blocks that easily could stack and give a visitor on a phone an experience similar to that of a user on a desktop. The information would be clear to both and navigation easy in each case to ensure good engagement and visibility.
The designs were heavy on illustrations as well. These illustrations contained important information and diagrams of how TableUp brought systems together. In some cases we worked directly with the designers to create alternate versions of the illustrations so that they would be legible and impactful on a mobile device.
There were also elements of the design that needed clarification for screen size edge cases. For example, an iPad has a screen width of 768 pixels and a height of 1024px. turn an iPad on its side and suddenly the screen size mimics that of small laptops. Add to that, many small laptops may have more than 1024 pixels of width, but less than 768 pixels of height. How should the page elements on the page shift for all of these different options? How should background images align for the best experience? This is an area we have a great deal of experience in addressing.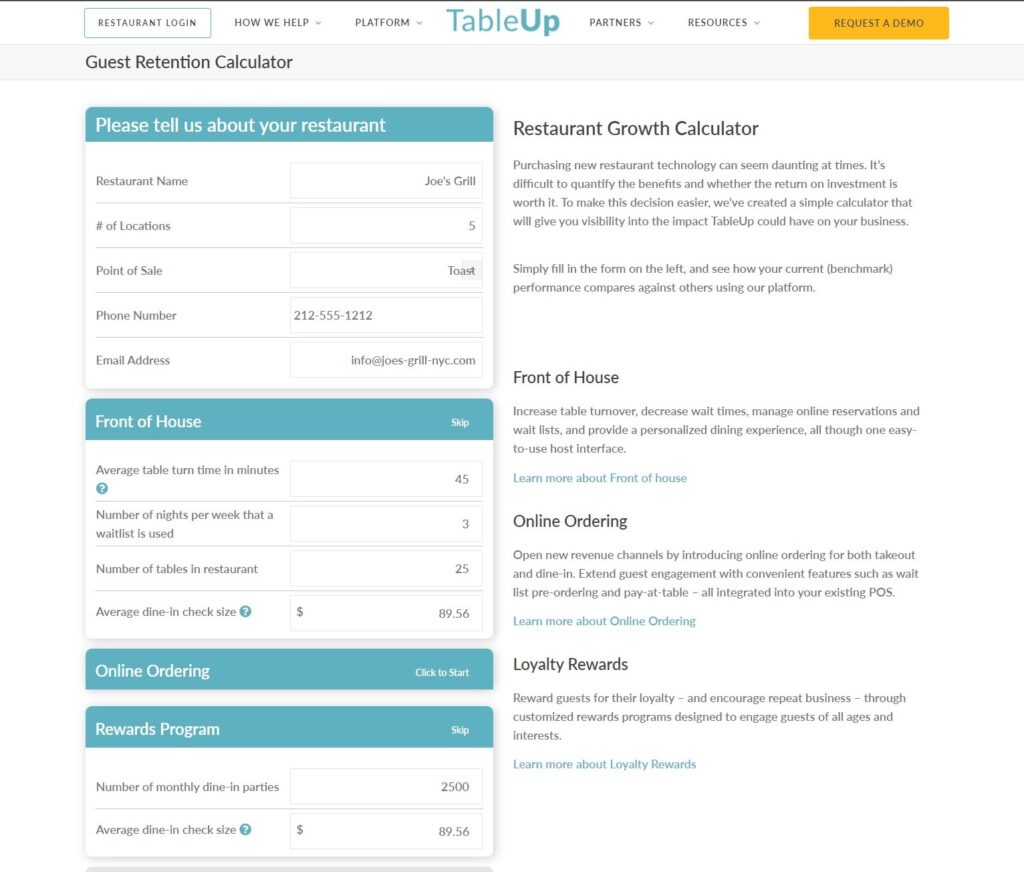 Lead Capture – Calculator
We wanted to create a functionality within the user journey that actually supported the rest of their digital marketing efforts. TableUp was working hard to build a sustainable and growing sales funnel. They knew they wanted to gain traction with leads by offering personalized information on how much money restaurateurs could save using TableUp's various product integrations. This led to the creation of Two Row's Value Calc plugin. We built for them a flexible value calculatior where visitors could enter information about their respective establishments and receive a dollar amount of projected savings.
This calculator was a nice thing for the site visitor, for sure. TableUp was only half way there, however. The rest of their digital sales follow-up was done using HubSpot. Their sales support team needed to be able to quickly act on new leads and respond with personalized information. We built an add-on to the basic Value Calc plugin that synched data right into HubSpot for them – including details captured and calculated by the calculator.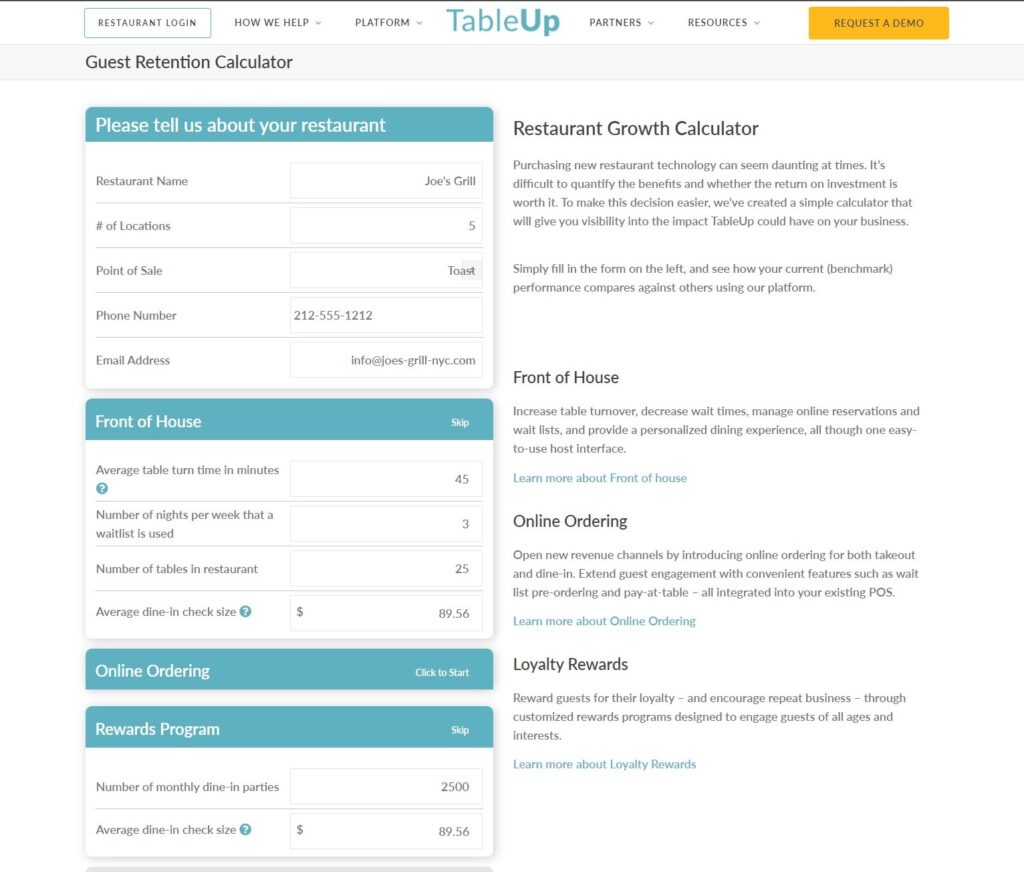 Ready to make your site into a lead generator?
We will help you find was to make your website an active part of your sales process. Let us help you turn your thoughts and ideas into functional web page tools that service both you and your customers!